The sad truth is that no matter how good your article is, if it has a poor headline, no one will read it. According to research carried out by copyblogger, 80% of readers don't make it past the article headline.
As they point out "your headline is the first, and perhaps only, impression you can make on a prospective reader."
We have reached out to 9 content experts who have kindly provided their most successful headlines and insights into why they worked so well.
---
Ashley Faulkes, Founder of Mad Lemmings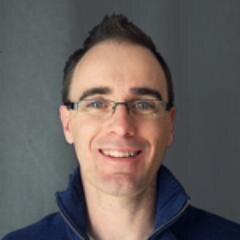 What was the best headline you ever used?
The best headline I have ever created on Mad Lemmings has to be: Multiply Your Email Subscribers Like Rabbits (with this simple trick).
I have a bit of a whacky sense of humour, so at first I was not sure that this headline would work. But after getting 1.7K social shares, I think the proof is in the pudding, right? I also recall one fellow blogger commenting at the time, "When I saw the headline, I knew I had to read this". I have never had that kind of response before, and I think it speaks to the originality of the headline.
Why did it work so well?
So why do I think this particular headline worked so well? I think the reasons are many:
The headline promises to deliver on increasing your email subscribers. Interesting? Sure, but not just increasing them- "multiplying them". This phrase evokes a more powerful message, and is certainly not a common one to begin with.
The headline also has an element of surprise, and humor, with the "Multiply…like rabbits" part (which is amplified by the image in the post) which certainly helps to get people's attention. Especially when getting someone's attention is so hard, with so much content out there right now.
The last part of the headline is a simple yet powerful after-thought, "with this simple trick". This also attracts attention because "multiplying your email subscribers with one simple trick" seems almost too good to be true.
What tips would you give on headline writing?
Although I believe there is no true "winning formula" for headlines, I certainly like using tools like Coschedule's Headline Analyzer when I am working on my headlines.
However, when you are talking about crafting a headline with a blank page in front of you, I try to make mine as original, enticing and more importantly, actionable-sounding as possible. After all, people will only click through for a good reason, and having a positive outcome in mind before they even start is always a great place to begin your journey together!
---
What was the best headline you ever used?
My most successful blog post title was "What a Can of Red Bull Taught Me About Content Marketing". 
Why did it work so well?
It's unique.

It's not just another one of those "top 5" or "what you need to know about …" titles that pervade our social media feeds.

It sparks curiosity.

The apparent disconnect between a can of Red Bull and the practice of content marketing arouses curiosity in the reader about what these two concepts could possibly have to do with each other

It taps into pop culture.

This post came out right around the time that Red Bull was planning its historic spacewalk, which captured the hearts and minds of people around the world. By highlighting Red Bull in the title, I was able to tap into a hot brand that was getting quite a bit of buzz.

It includes my prime SEO key phrase.

Pop culture and hot topics aside, my core audience is corporate marketers who are interested in learning more about content marketing, and this title makes it clear that I'll be sharing some gems of wisdom about that topic.
---
Mandy McEwen, Founder and President of Mod Girl Marketing
What was the best headline you ever used?
Last year, we published a post titled, "How Home Depot's Marketing Strategy Is Paying Off" on our Mod Girl Marketing blog. The piece not only picked up 250 shares on social media, but it also became one of our top 10 most-viewed blog posts AND one of the top 10 landing pages for our website.
Why did it work so well?
"Some say to avoid name-dropping, but it can work when used right and you know your target audience," explains Mod Girl Marketing branding consultant Natalie Boyd. "The title reflects a major brand our audience is familiar with and invites them to learn," she adds.  
Many of our readers are fellow marketers, entrepreneurs and companies looking to gain competitive edge with their marketing efforts. Everyone loves a good case study that delves into the tactics and strategies that translate to real increases in sales. Examining specific examples of effective marketing can be much more informative than speaking in vague generalities, as so many articles do.
In short, the title implies that we're going to take a more in-depth look into strategies used by big brand names to yield greater profits – and what company wouldn't want that?
---
What was the best headline you ever used?
One of my best headlines was "The making of a social media slut". I took a bit of a risk with this because I am usually a G-rated blogger but I decided to have some fun with the story.
It was a post about how I gave some advice to a young person that made me feel slimey. Was I becoming a social media dirt bag?
It was one of those posts you just write in 15 minutes — something that just happened in my day — and it became a very popular post, in large part due to the headline. 
---
Marko Saric, Blogging Advisor at HowToMakeMyBlog
What was the best headline you ever used?
One example of a headline that worked very well for me is: "18 Most Downloaded WordPress Plugins Ever."
The original article was so simple, just a short, ranked list of most downloaded plugins, but it ended up being the most viewed and shared article on my blog and that headline had a lot to do with it.
Why did it work so well?
It worked because:
People love lists, most of my best performing posts are lists. Just remember that the larger the number the more interesting the headline is to people. Everyone is bored of top 3 or top 5 lists.
People love resource posts: "Most influential people to follow in the industry", "Best tools to use" etc.
People love headlines that describe exactly what the article is about and what's in it for them, especially if it is targeted advice and something that promises to be quick, easy and practical advice.
What tips would you give on headline writing?
My best tip is to spend more time thinking of a great headline. For most bloggers the headline is just an afterthought that they come up with shortly before publishing the article.
The headline deserves a lot of your attention as not many will check out your content unless the headline attracts them to click on it in the first place when they're scrolling in their social media news feeds.
I have more writing advice here.
---
Anthony Pensabene, Content Creator and Muser at EvolvingSEO
What was the best headline you ever used?
I liked my title, "Before You Say Content One More Time"
Why did it work so well?
It was a reference to Samuel L. Jackson's character in Pulp Fiction, but I think it was effective in getting clicks because of the "listening" prompt. At the time, many were providing opinions on how to create content, but I took a unique angle in suggesting creators listen before even starting.
What tips would you give on headline writing?
Whether a writer is trying to be more clever or didactic in choosing words of the headline, it's important to generate an emotional appeal.
Make the reader think they could be doing something wrong, competitors are doing things better, or the following information is going to solve a problem. All three sentiments hit a reader in the gut and inspire them to click through.
---
Gerry Moran, Global Head of Social Media and Content Marketing for Cognizant
What was the best headline you ever used?
I founded the marketing coaching blog, MarketingThink.com, to help individuals and brands improve their social media strategy. My most successful headline for this blog is 'How To Write The Perfect Tweet' – demonstrated by the amount over 2,000 direct social shares!
Why did it work so well?
This headline resonated with readers because it offered actionable advice to improve a serious social media need – 'I don't know how to Tweet.'
What tips would you give on headline writing?
To achieve similar success I coach all headline writers to focus on three key strategies:
1. WIIFM. Convey what the reader will get by reading further
2. Short. Keep it short so readers don't get bored half way through – the headline
3. Surprise. Surprise readers with relevant and surprising copy like 'Perfect Tweet' – is there really such a thing as anything that's perfect?
---
What was the best headline you ever used?
"5 Simple Strategies for Beating Procrastination Once and for All."
Why did it work so well?
This headline works for four simple reasons. First, list posts work — really well and everyone should use them. Second, the reader is being told specifically how many strategies they'll get and how hard they are — in this case, there are five and they are simple. Next, is the keyword phrase 'Beating Procrastination', this clearly states what problem the reader will overcome by reading this article. And last, the reader is told how long their problem will be fixed for. In this case, 'once and for all.'
---
Krishna De, Digital Communications and Visual Marketing Strategist at krishna.me
What was the best headline you ever used?
The title was "7 mind map ideas to unlock creativity and innovation in your business – plus 14 free tool."
Why did it work so well?
 There was the promise of how to unlock creativity and innovation and most entrepreneurs and business leaders (my target audience for the article at the time) was to be more creative and innovative.
 There was the promise of some Free resources to help.
 The article delivered on the promise which resulted in shares and comments about the article.
 The number of things referenced in the article was not overwhelming – for example when I read "52 ways to" or "101 secrets to" it sounds great but I am more likely to scan and bookmark the article rather than do  anything concrete with the content as that number is somewhat overwhelming (at least in my opinion).
 A measure of success for me is not simply about the amount of shares an article get or the number of comments – I look to create content that inspires people to take action.