Here's the final part of our four part series on choosing the best social network to target! If you've not already had a chance to check out the previous posts, here they are:
This week the focus is on Google+, perhaps a slightly controversial network. It's been described as a ghost town, yet thought to benefit SEO and even been likened to The Matrix! But whatever your views, it seems that the network is important to Google and here to stay. So here's what these experts have to say on when it's suitable, common mistakes, great examples and top tips on targeting content. 
---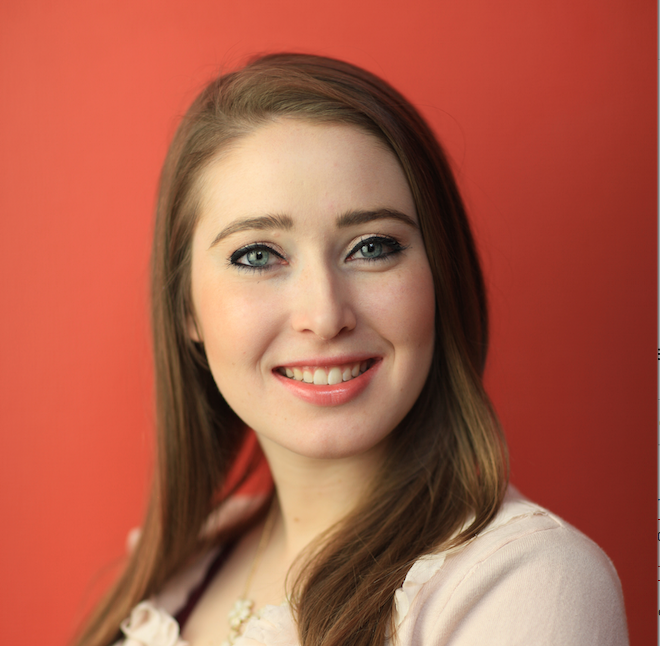 When is Google+ suitable?
Google+ works great for individuals and for businesses. Using Google+ for your business gives you the opportunity to be more visible on Google's numerous applications. This gives your business the best opportunity to be seen by prospects. Using Google+ as an individual, gives you the opportunities to network, get up-to-date information about your interests, and build up your personal credibility on the web.
What's your top tip for targeting content to Google+?
Join a "Community" or two! Google+ Communities are comprised of users with specific interests. See what others are posting on the Community pages you follow and share content related to your Communities' interests.
What common mistakes do you see?
A lot of people get frustrated with Google+ because they aren't seeing the results of follows and shares. Keep at it! Engage with people like you would if you were meeting them in person – this isn't Twitter or Facebook. Google+ is a medium for making and maintaining real connections.
Which brands do a good job on Google+?
I love seeing Whole Foods posts come up on my feed. Every post is a visual and contains a link back to a recipe or blog article. Not all of us have visual products to share, but we can try to make our posts as visually engaging as possible.
Any final tips?
Users who have created great Google+ circles are sharing them in posts. Find a circle you're interested in and add them to a circle of yours. This is an easy way to start connecting with the right people on Google+. Look for these shared circles on relevant Community pages.
---
Google+ can be an inclusive network. It can be the point of distribution from where other networks like Twitter and Facebook are fed. This gives you a strategic foot-up, establishing your presence on Google+.
The Google+ audience can't really be lumped together. The popular view is that it's mainly tech people and marketing folks. Truth is that with the growing integration of Google+ into everything Google, groups of "regular folks" are showing up network-wide.
Crochet people who come in via hangouts and live video streams, to name a fringe group you wouldn't intuitively associate with Google+. So have a look around your audience.
What's a common mistake you see?
Remember that you have a dead-set 5000 follow limit. Don't follow everybody back. Follow based on value and engagement. Also, don't reshare like crazy: find your own stuff. But do be generous with your +1's, reshares, and comments.
What's your top tip?
My top tip would be to use images to give color to otherwise a quite bland presentation of content.
Which brands you think do a really good job on Google+?
Software products, software services and brand advocacy for solutions (extensions, plugins, programs, techniques, etc). The toolset is so extensive that a lot can be done on and with the platform.
Anything you feel would be of use to a reader deciding on a network to focus on?
Step 1: by the time you wonder if you should be on a network, you should. Open a forward post there. Establish your presence.
Step 2: measure engagement and prospect acquisition
Step 3: according to #2 arrange your priorities. Do maintain a presence everywhere.
#3 is, I believe, key. It is "simple" to be on a lot of networks and this "they're consistently everywhere" helps build your brand.
---
Google+ works well if you already have an engaged following on YouTube. As you would expect, given that they're both important Google properties. You can amplify the effect of your YouTube content by engaging on Google+.
Are there any common mistakes you see?
Don't expect instant results. Lots of brands raced to set up Google+ pages when they first became available, only to abandon them when they didn't get instant engagement or traffic. Remember Google's in this for the long term – you should be too.
What's your top tip?
Take advantage of the unique features of Google+, such as Hangouts. The more unique features you use, the more what you do will resonate with this unique audience.
Which brands you think do a really good job on Google+?
Cadbury – is the undisputed king of brands on Google+. Constantly trying new things, engaging with the community, and posting.
Any final advice on deciding which network to focus on? 
For any brand with a lot of content, Facebook should be your first choice (for now). Twitter works best for anyone wanting to focus on either breaking news (which could be service updates), or customer service. Google+ is a good long-term bet, though: Google isn't going to give up until the whole world is using it.
---
When is Google+ Suitable?
There are real good opportunities to get your techie conversations on G+ The audience is more tech savvy and usually pretty engaged in conversation.
What's your top tip?
Nerd out a bit!
Which brands you think do a really good job on Google+?
Samsung do a great job on the network.
Any final advice on deciding which network to focus on? 
Just because it's a more techie audience doesn't mean your voice shouldn't remain casual. This is still an opportunity to build transparency with your customers and provide valuable insights into the behind the scenes.