Towergate Insurance are a specialist insurance broker who cover a huge range of personal possessions and a multitude of business types. The things their customers insure are generally pretty close to their hearts and so Towergate produce content in tune with their users' passions and interests. Content manager, Nick Colman gave us the low down on how BuzzSumo has helped them achieve just that.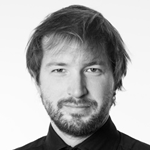 ---
Why do you use BuzzSumo?
BuzzSumo touches pretty much every stage of our content creation and distribution process. My team and I use it to help shape concepts, to bench mark our work against our competitors and outreach effectively to relevant and receptive influencers. Link building is one of our goals but we also want to make sure that our content is reaching the communities it was intended for and BuzzSumo helps us identify communities we may never have thought of otherwise.
How has BuzzSumo become essential for your day to day work?
My team and I are huge fans of the influencers tool. Barely a day goes past when we don't run off a list of influencers and try our luck at distributing our content to those people. We like to think we produce some top notch content here at Towergate but making sure people see it is crucial. We've found that sometimes just one successful retweet from a well followed influencer has given a campaign or piece of content a nice traffic boost.
What's your favourite Pro feature?
Aside from the vastly increased number of searches, the content analysis tool is excellent. Right from the get-go at concept creation, we can see which format works best for a particular topic, which social platform is best to share it on and the top domains to have already succeeded with that type of content. This section enables us to mould our content to make sure it has maximum effectiveness.
Why did you choose BuzzSumo?
A friend of mine recommended it and after giving it a quick trial run, I made sure Towergate got the rest of my team access. I also joined in with a webinar which went into more detail on the features of BuzzSumo which has helped me get the best out of it since.
Why would you advise other organisations to use BuzzSumo?
It's no secret that content is king. It's been that way for some time now. But outreach is next in line to the throne and BuzzSumo helps to make sure organisations do a good job of that aspect of content marketing. I'd especially recommend it to client side content marketers who's time and budgets may be a little more stretched. As I've alluded to already, BuzzSumo touches every point of our content creation and outreach – it helps us maximise what we create and stops us wasting time and energy on the stuff we don't.