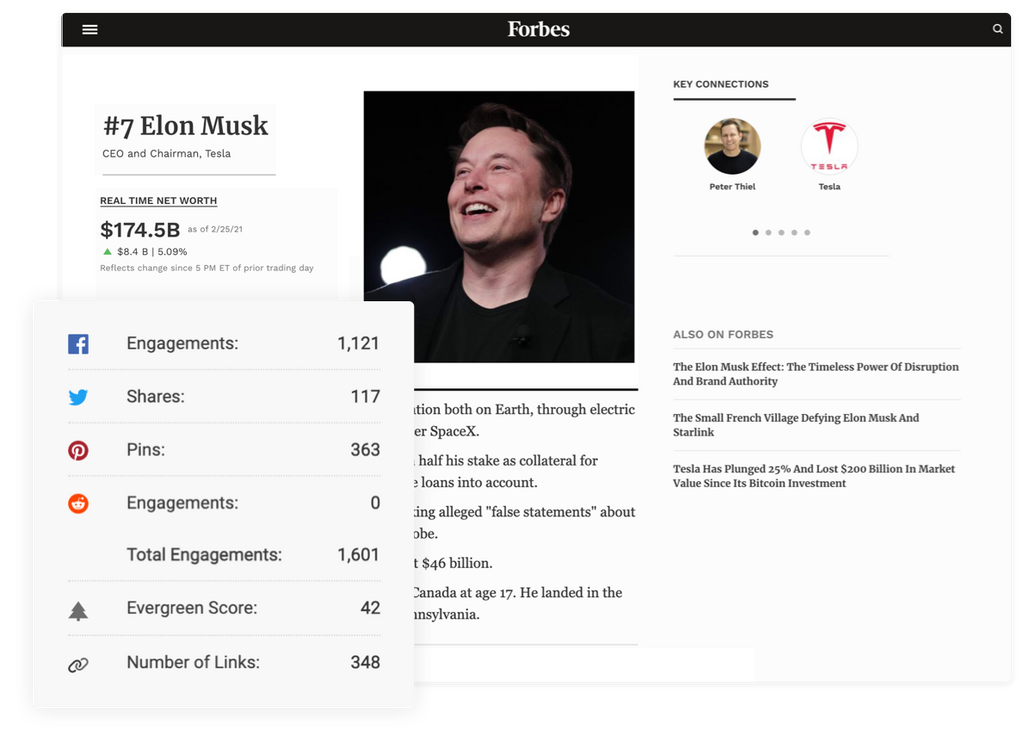 Get The Chrome Extension Now
BuzzSumo's Chrome Extension lets you research any article instantly. Get results anywhere and everywhere – whether you're viewing competitor sites, media publications, or your own content.
How to use BuzzSumo's Chrome Extension:
Whenever you're curious about the content you're viewing, just click the BuzzSumo Chrome Extension logo

That's it - immediate analysis at your fingertips!
Start using the Buzzsumo Chrome Extension Now
Don't let over hyped articles influence you into making bad decisions. Add context to your first impression by checking to see if the article really was loved on social.
Finding it hard to research content with your whole team? Make collaboration easier and diversify your content curation. Simply install the Chrome Extension and start collectively saving articles into Projects to review together later.
BuzzSumo's free Chrome Extension lets you:
See engagement data for Facebook, Twitter, Reddit and more in seconds
Save tons of time on content research
Run content analysis without interrupting your workflow
Challenge your assumptions of what content is the most shared
Examine all online content
Whatever content you're viewing, in just one click you can see:
Introducing The Chrome Extension: Get Share Counts, Links & Performance Data In Your Browser
BuzzSumo has 9bn+ articles in its index – with more added every day. That equates to the world's largest bank of social engagement data. And now you can access it on the go with the BuzzSumo Chrome Extension.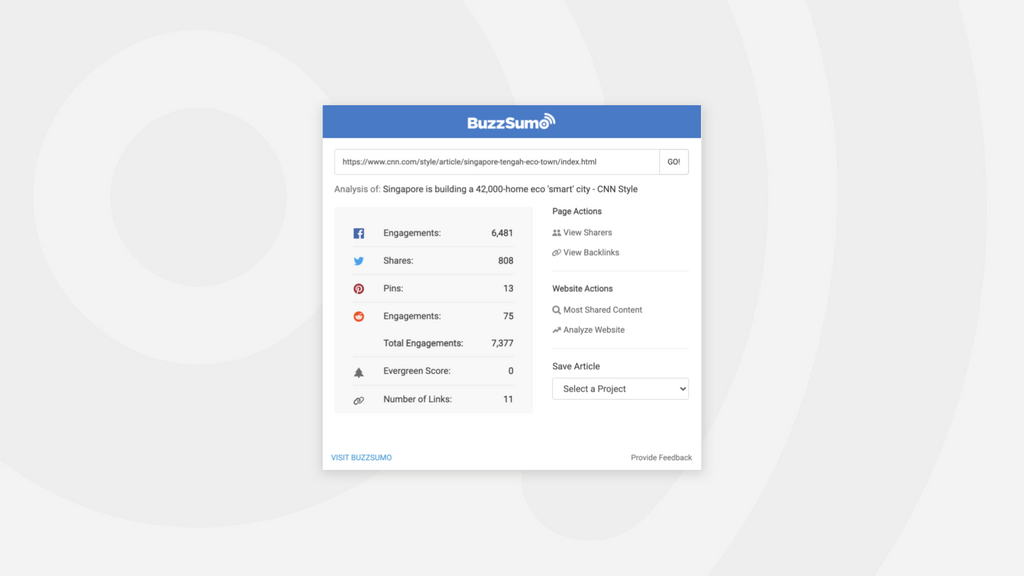 "With BuzzSumo you can see what is hot in your space on social media and what isn't. The best part about BuzzSumo is it shows who has shared the content so you can reach out to those influencers and ask them to share your content as well."
Neil Patel | Digital Marketing Entrepreneur, neilpatel.com
Not using BuzzSumo already?
You simply need to sign up for a free BuzzSumo account to use the Chrome Extension.
30 Day Free Trial | Cancel Anytime | No Credit Card Required