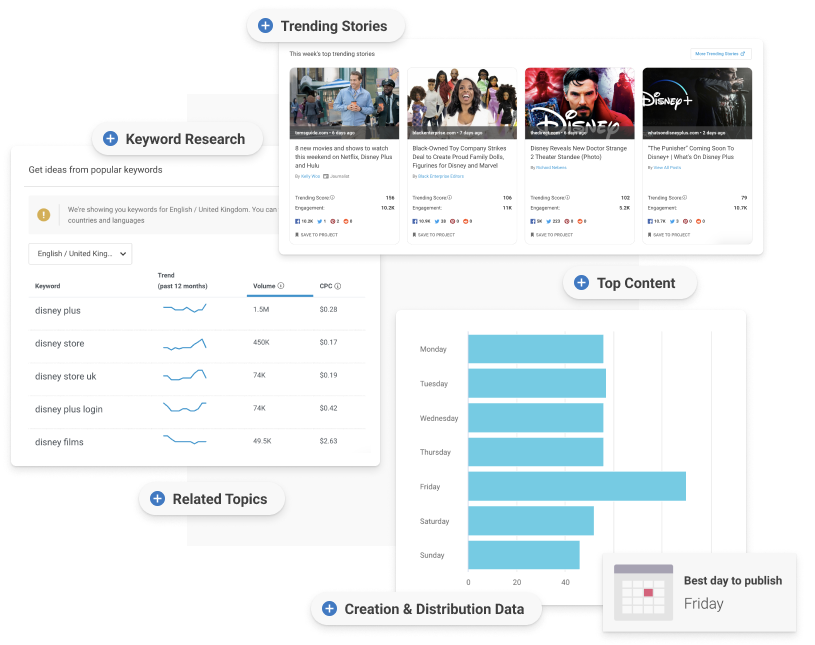 Work smarter, not harder
Don't waste time dipping in and out of different tools to get the intel you need.
In one quick search, the Content Ideas Generator gives you:
Keyword search volume
Social engagement data
Trending stories
Forum questions
Countless possibilities in one easy-to-use tool.
Start generating ideas with the Content Ideas Generator
Enter any keyword or topic
Create custom content
Develop timely content, customized to your audience interests.
Review the top evergreen headlines to write something with timeless appeal
Scan the top trending stories to create up-to-the-minute content
Answer audience questions by tapping into hundreds of thousands of forum conversations
Explore keyword data to optimize for high demand
Let us do the hard work...
As easy as 1-2-3
Search any topic and get ideas from our index of 8 billion articles.
With great content, comes even greater research. The Content Ideas Generator allows you to discover:

• Top shared and linked content
• Popular related topics
• Popular monthly keywords
• The questions being asked this week
• Top ranking content in Google
• Trending stories from the past week
Everything you need to create brilliant content all in one place. The Content Ideas Generator breaks down:

• Which format your audience prefers –
Will it be a list, an interview, a how-to post or something else?
• The average engagement by content length for your topic of choice

There's nothing worse than missing the mark on content distribution. The Content Ideas Generator produces accurate results to give you:

• A clear understanding of which social network your audience prefers
• Which day of the week your audience is most engaged with the topic of choice
• A breakdown of engagement day by day
Why choose BuzzSumo?
Here are some of the most celebrated features of BuzzSumo:
8 billion pieces of content archived
42 million websites indexed
300 trillion engagements
500,000 journalist profiles identified
491,666,641 questions in the Question Analyzer
Up to 5 year's worth of content
Data from 195 countries (ie. the whole world!)
170+ languages
Making content marketing easier
BuzzSumo is the world's largest bank of social engagement data. Built on insight from 8+ billion articles.
Find the best performing content, identify influencers and supercharge your content strategy right now.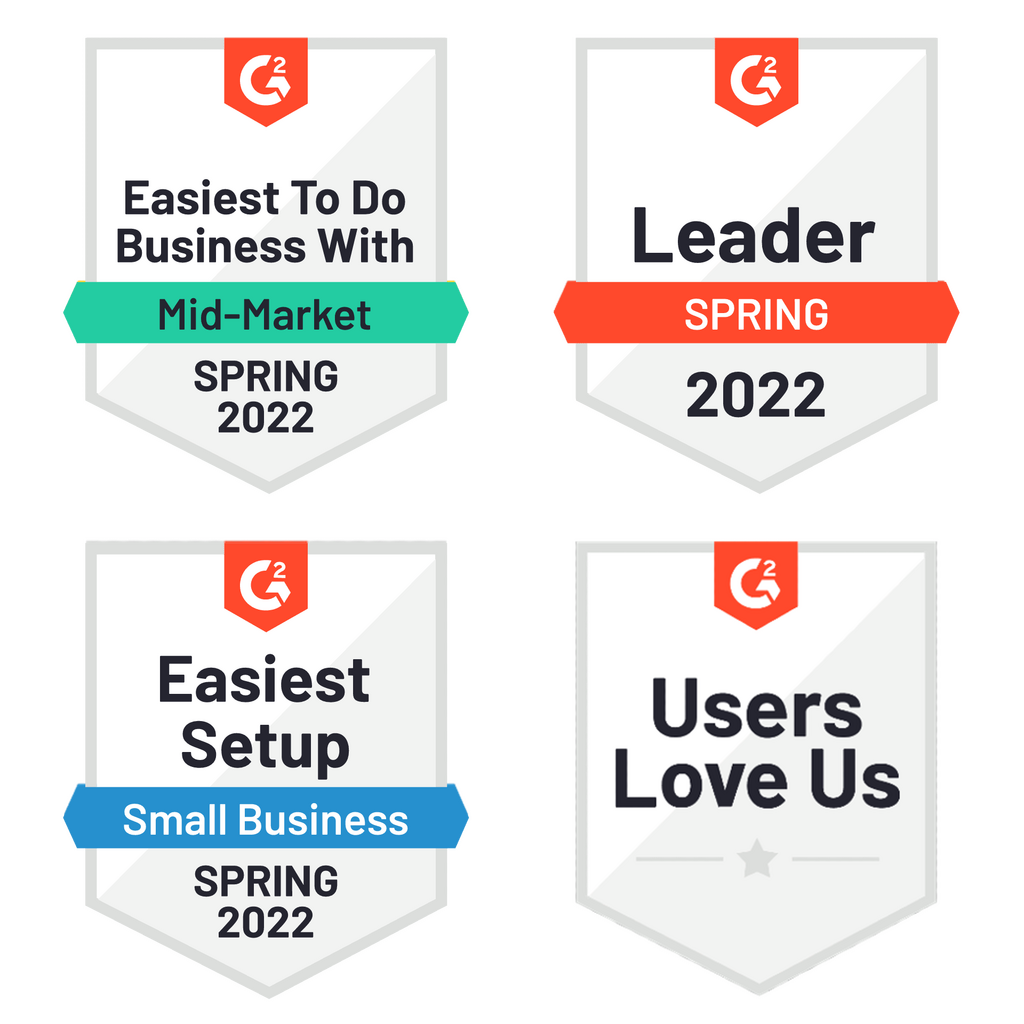 "I fell in love with BuzzSumo.
It was the missing link I'd been looking for. I use it religiously, every single day.
The result we're aiming for is top tier press coverage – not just UK, but global coverage – across some of the largest publications in the world, and BuzzSumo is absolutely pivotal to us achieving that."
Kostas Petrou, Co-founder, Story & Search
Start your 30-day free trial today
Ready to create your best content ever?
No credit card. No commitment. No obligations.

Just 30 days to discover for yourself how BuzzSumo can transform your content. Let's do this 🚀