Try our new Facebook tools for yourself by signing up to a free 30-day trial, no credit card required.
Compare your competitors
Crack the secrets of your competitor's popularity with the Facebook Page Analyzer. Just enter their Facebook page name to reveal how their Facebook posts perform according to: post type, character range, Facebook reactions, and day and time published.
Find out what successful audience engagement really looks like, by analyzing up to 10 pages at a time.
Identify missed opportunities, optimize your posting strategy, and maximize your Facebook performance.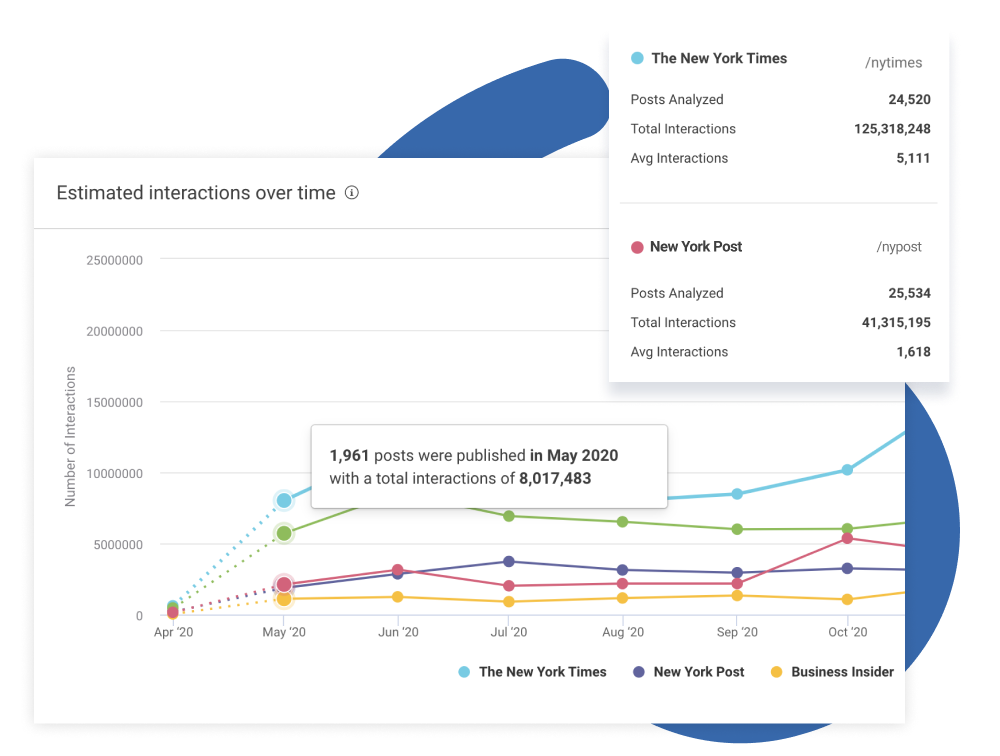 Quickly discover top performing Facebook Pages
You need to know the pages that are dominating your audience's feeds, but navigating Facebook to find them is time consuming. Enter Facebook Pages. Search using any keyword or phrase of your choice to identify associated pages, with thousands of results delivered in seconds. Select the pages that are most relevant to you, and transport them into the Facebook Page Analyzer for instant page analysis.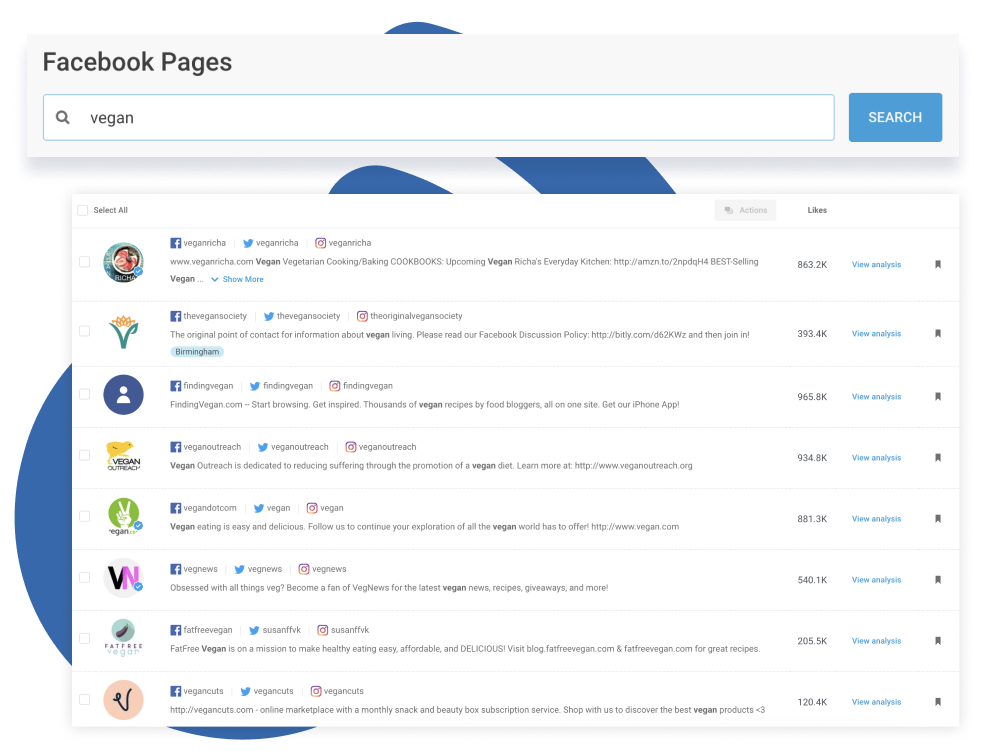 Easy Reporting
Track your Facebook progress over time and download graphs and data as images or CSV.
Reliable Data
BuzzSumo is trusted by thousands of marketers to provide high quality data.
Historical Trends
One week of data can't give you the full picture. With BuzzSumo you can get the historical view and track page performance over time.
Deeper insights for superior campaigns
You need to understand your audience to improve your Facebook performance. Our Facebook Page Analyzer lets you breakdown likes, shares, and comments by post type, post length, and time published, so you can hyper-customize your posts based on your audience's preferences.
Complement these post insights with Facebook reaction data, to understand the emotions your audience is experiencing.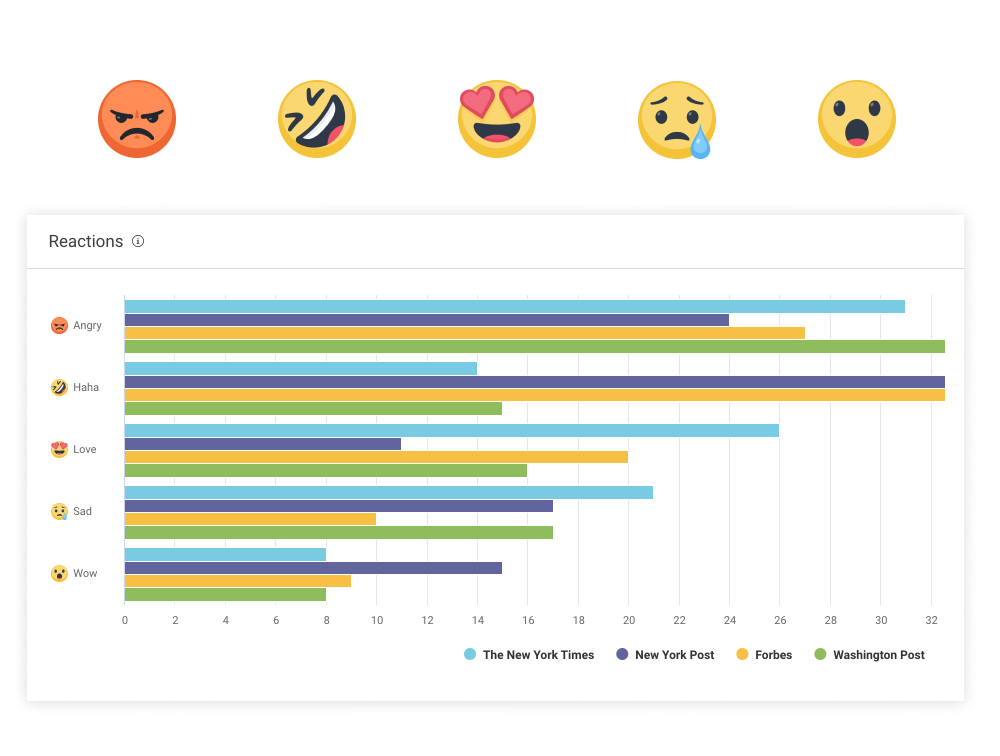 Start using BuzzSumo now!
Find the content that performs best
For example: "Content Marketing", "Cnn.com"