Our webinar on outreach and influencer marketing with Paul May, CEO of BuzzStream, created a lot of discussion this week. There were many questions about the right and wrong ways to approach influencer marketing. We have summarised below the key takeaways from the webinar and shared Paul's practical advice on how you can use BuzzStream and BuzzSumo to maximise the success of your influencer marketing.
Why influencer marketing?
Marketers increasingly recognise the importance of influencer marketing. Shareaholic estimate that a third of all content is discovered as a result of people sharing content via social media. There is also increasing evidence that people trust recommendations from friends and people they respect online and increasingly distrust ads. Thus influencers can help to amplify your content and extend your reach.
What is an influencer?
An influencer is someone who has the ability to amplify your content and message. An influencer is not necessarily someone with large numbers of followers. Influencers are people that have an engaged audience that is relevant to your content. Their audience needs to be interested in your content otherwise even if they share your content, they will drive little traffic.
In our view an influencer's engagement with a specific audience is more important than the number of followers they have. Influencers with small numbers of followers can have much higher retweet rates than influencers with tens of thousands of followers.
Influencers can include journalists, as they often have extensive reach via their platform, and research analysts that can be very influential in their field. Every industry also has its celebrities, but these can be in great demand and hard to reach.
Guide to using BuzzStream & BuzzSumo
Here are the tips and the influencer marketing process that was shared during the webinar.
1. Find influencers
Below are three ways you can use BuzzStream and BuzzSumo to find relevant influencers.
Find successful content and see who amplified it
One of my favourite ways to find people that might amplify content is to start with a BuzzSumo search for the most shared content for a particular topic. For each article you can use the 'view sharers' button to see who amplified the content.
BuzzSumo will show you all the people who shared the content on Twitter and you can re-sort this list as necessary such as by number of followers or retweet rates.
You can also save these amplifiers to an influencer or outreach list.
Use BuzzStream's influencer discovery search
You can use BuzzStream's influencer discovery tool to find influencers for any topic. You can see for each influencer the publications they write for and their recent articles including how many shares they got.
Use BuzzSumo's influencer search
You can also use BuzzSumo's influencer search and filter by the factors that matter to you including the type of influencer such as journalists and their location.
2. Research influencers relevant to you and your campaign
As we discussed at the start, you want to find influencers that have engaged audiences relevant to your product or service. You can use tools like BuzzSumo to check out whether an influencer really fits with your needs.
BuzzSumo will show you some key statistics, typically you will look for:
high average retweets ie their audience is engaged and retweets the influencers' tweets
high reply ratio ie they are engaged with their audience and reply to them regularly
numbers of followers
BuzzSumo will also show you the recent links shared by the influencer and the sites they share from.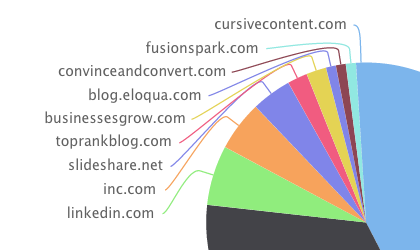 In BuzzSumo you can also do an author search in the Most Shared section using the author operator eg author:steve rayson.  This will show you their most shared articles.
3. Build an outreach or nurturing list
In BuzzSumo's Amplification section you can create outreach or influencer lists. Then as you find influencers in BuzzSumo, you can save them to your BuzzSumo outreach or influencer lists. At a later stage you can export these lists and import them into your BuzzStream contact database.
4. Nurture and build relationships
Once you have created your influencer list, you need to start building relationships. You should not approach influencers, let alone ask them for help, until you have built a relationship. Like all good relationships this takes time. You will probably start by following the influencer on social media and subscribing to their blog.
The most important question you should ask is "how can I help them?"
There are many ways to be helpful including:
Linking to the influencer's personal site, valuable if you have a high authority or highly ranked site
Recommending their services
Giving them free or discounted use of your services
Researching and sharing insights with them, providing them advanced access before the research is public
Sharing and promoting their content, mention them when you share content
You can use BuzzSumo outreach lists to help you manage and nurture your relationships by using the conversations and content features.
Conversations
This BuzzSumo feature will show you any questions your influencers have asked on Twitter. You can reply to these questions directly from within BuzzSumo.
You can also search to see anything they have tweeted about on a particular topic such as say SEO. You can also see any tips they have shared by searching for 'tips' and share your own tips. The key is to get into a conversation not just share content.
Content
This feature will show you all content recently published by anyone on your list. This makes it easy for you to stay on top of what they are publishing and you can share their content as necessary.
The key is to spend a few months or more getting to know your influencers and helping them in any way you can.
5. Run a successful influencer campaign: Case Study
Once you have identified influencers, researched the ones relevant to you, built and nurtured your relationships, you are ready to run an influencer campaign. In the webinar Paul took us through a real life case study of an influencer campaign for a gated eBook "Linking Outside the Box" which was aimed at SEOs and content marketers. He shared his process and tips.
Set goals and KPIs
The principal goal for Paul's campaign was to generate interest and drive "marketing qualified leads" for their SEO product (BuzzStream for Link Building).
The key performance indicators they set (KPIs) were:
1,000 downloads of the eBook within one month of launch
100+ people sharing the eBook
500+ new non-customer names in our email list
10% increase in BuzzStream trial signups over last month
Map the influencer landscape
Paul's next step was to map the influencer landscape and segment his nurtured influencers. They included:
Thought leaders
Link building bloggers
High authority
SEO and content marketing bloggers
Digital PR bloggers
Journalists
Search marketing pubs
Marketing pubs
Content marketing pubs
Peers
SEO Twitter
SEO Community sites (e.g., inbound.org)
Paul provided some really helpful advice in talking through how to understand what motivates influencers to promote content and to recognise motivations. These motivations are different for different groups. In his case study the motivations of the different groups included:
Thought leaders
Build a reputation as an expert
Exposure for their agency/company
Advance access
Journalists
Strength of story
Fit with their beat
Ease of engagement
Peers
Exposure
Sharing culture
Relationships
Using this knowledge, Paul's team created a campaign in BuzzStream for their "Linking Outside the Box" eBook and set up three categories of influencers namely collaborators, influencers and promoters.
Engagement plan
Paul's project plan for engaging these different influencers in the campaign was as follows.
What Paul's team did successfully was to approach influencers where they had already built and nurtured a relationship to effectively collaborate on the content creation. This included giving them early access to a draft of the ebook and inviting their feedback. This was all managed within BuzzStream as shown below.
Paul's team also sent early copies to promoters one week before the launch soliciting feedback. Finally, BuzzStream customers were also given early access one day before the launch. Thus Paul engaged his influencers and promoters at different stages of the process.
Benefits
This influencer approach provided many benefits, not least the collaboration Improved the quality of the eBook itself. The approach also allowed BuzzStream to draft a blog post to launch the eBook which gave shout outs and thank you notes to influencers.
This approach drove sharing by influencers and promoters. It also built loyalty to the BuzzStream team.
Use targeted social ads
Paul explained that there is also a role for targeted social ads. Their approach included retargeting and specifically Twitter advertising, which is where the audience for this eBook hangs out.  Their advertising targeted the followers of link building influencers that didn't follow BuzzStream.
The influencer amplification approach adopted by Paul's team allowed them to achieve and exceed their initial targets.
Your views
Let us know about your experience of influencer marketing and any tips you would like to share.
You can view the webinar recording here.