Try our new Journalist Profiles for yourself by signing up to a free 30-day trial, no credit card required.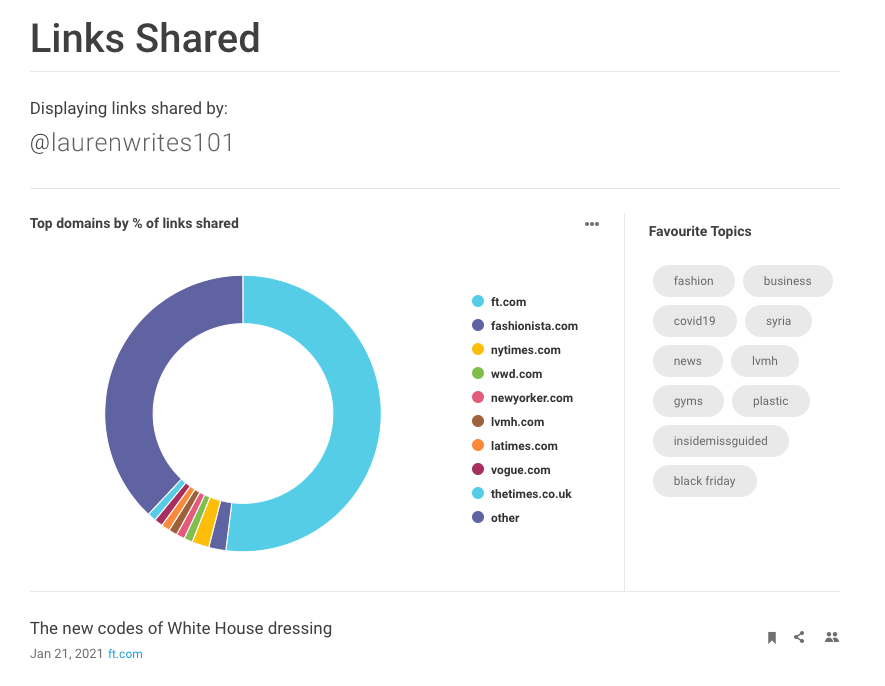 Journalist research made simple
Fed up with your outreach campaigns being ignored? You might spend weeks creating great content, but without media engagement you risk failing to reach a wider audience.
Target the right people with the right message and your luck will change.
Get the most out of your campaigns with Journalist Profiles:
Save hours of research time

Available on all paid plans and the 30-day free trial

Journalist interests, emails and the publications they write for revealed in one click

All details fully exportable in CSV format with a paid plan

Filter out the noise of bloggers and focus in on journalists
"This journalist information can help you create relevant content to share with the right journalists, and better personalize your emails when you come to do outreach."
Julia Burns, Ex-BBC Journalist and Founder of Lightning Bug Ltd, a PR company
See Journalist Profiles In Action
Start using BuzzSumo now!
Find the content that performs best
For example: "Content Marketing", "Cnn.com"
c-img: 'image' is invalid